Welcome to St. Mary's Education Centre/Academy Guidance Page!!!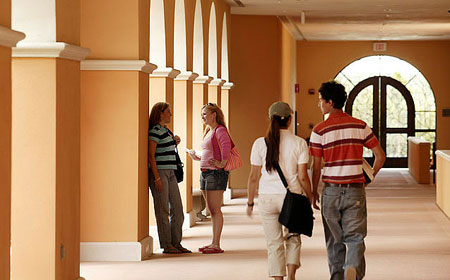 You will find lots of links below to help you navigate your way through high school.
Check in often as NEW information will be posted regularly.
Feel free to drop by the office or email me at rob.wolf@srsb.ca my office phone is  522-2035
NEWS, NOTES AND EVENTS
***
MyNSFuture is a new website that provides information on all post secondary institutuions in Nova Scotia, Loans and Bursaries, Programs Admissions and University and College Transfer Credits.
SIGN UP FOR OPEN HOUSES AND CAMPUS VISITS!!
There are anumber of dates avaiable for individual visits. Please check with the Guidance Office to book a day!
Dalhousie University/Dalhousie Agricultural Campus
Greetings from Dalhousie University!

For more event details and to register, students can visit dal.ca/connect.
Book A Tour at Acadia University
Scholarship/Financial
PAMELA GERHARDT ENDOWMENT FUND

FINANCIAL GIFT FOR EDUCATION, TRAINING AND SMALL BUSINESS START UP
The intent and purpose of the Pamela Gerhardt Endowment Fund is to encourage and support the efforts of women and children who've experienced domestic violence to further their education, access skills training programs and start up small businesses.
Financial gifts of up to a maximum of $1,000 to be awarded annually.
WHO'S ELIGIBLE?
 Women and their children who've experienced the trauma of domestic violence and who are using or have used a Transition House/women's shelter, women's center or other service which provides services to women.
 Applicants must be enrolled in or applying for education, training or a skills building program or in the process of starting up a small business. Please see Mr Wolf for information and an application
The RCMP's Troop 17 Scholarship was established to recognize students who have made significant efforts toward the prevention of bullying and harassment in their schools and/or communities. Up to five scholarships in the amount of $1000 will be awarded annually to full-time college or university students.
The creation of the Troop 17 Scholarship was part of the Merlo-Davidson settlement agreement, and is one of the many initiatives the RCMP is implementing to help support the elimination of harassment from our schools, communities, and workplaces.
The scholarship is named after the first troop of women to attend the RCMP Academy in Regina, Saskatchewan, and be hired as regular members of the RCMP. The women of Troop 17 pushed through the challenges that come with working in a male-dominated career, and paved the way for many others who followed in their footsteps. One of these women was Beverley Busson, who received many honours for her service within the Force, and in 2006 became the first woman to serve as Commissioner of the RCMP.
To be considered for the Troop 17 Scholarship, all applicants must:
Students accepted to St FX can apply for additional bursaries. Please click here to see what is available.
The Epilepsy Association of Nova Scotia
306-5880 Spring Garden Road, Halifax, N.S. B3H 1Y1
Tel: 902-429-2633 Fax: 902-425-0821
ed@epilepsyns.org
www.epilepsyns.org
EPILEPSY ASSOCIATION OF NOVA SCOTIA
THE DI SETCHELL MEMORIAL BURSARY 2018
DESCRIPTION
The Epilepsy Association's Di Setchell Memorial Bursary is open to all students who live with epilepsy in Nova Scotia and is awarded based on financial need. If you have applied for a bursary, you may also apply for additional scholarships and/or bursaries but you must meet the criteria and all applicants will be considered.
Program Description: Any recognized post secondary program (worldwide)
Bursary Value: $1,000
Application Deadline: June 8, 2018
Award Date: June 22, 2018
Eligibility: 1. Under the care of a physician for treatment of epilepsy
2. Accepted for study at a recognized Community College
3. A permanent resident of Nova Scotia
4. Previous recipients may reapply
5. If you are a Nova Scotia student and have applied for this
bursary, you may also apply for a scholarship if you meet the
criteria
Application must include: 1. Checklist completed indicating all accompanying documents
2. Application completed and signed by a physician
3. Two references who can speak of your ability to achieve your academic goals who are not relatives (please use referee forms)
4. Revenue Expense Form completed
5. Goals – Education and Career (no more than 2 pages)
6. Resume
7. Acceptance letter from recognized post secondary institution
8. Official transcripts
INCOMPLETE APPLICATIONS WILL NOT BE ACCEPTED.
Please see Mr Wolf for an application.
Educational Bursaries

The Kidney Foundation of Canada - Atlantic Region,  has established two bursaries to provide financial assistance for
kidney patients and their families, and transplant patients who wish to attend college or university.  

Total funds available each year are up to $500.

Application criteria:
•Applicants must be either a kidney patient or their immediate family member, or a transplant patient
•Individuals must reside within the Atlantic Provinces catchment area
•Applicants must be pursuing full-time or part-time studies in a post-secondary program at an accredited institution
•Application deadline is June 15, 2018.
Hard copies of the application are available fromthe Guidance Office.

 

The four winners will receive scholarships to help them pursue post-secondary studies in the creative arts.
Students can apply to one of the 4 awards:
Three $1000 scholarships will be granted according to overall merit (not necessarily one each in the categories of visual arts, performing arts and digital multimedia).
CASEM includes a $500 award and a mentorship with musical artist Charlie A'Court.
In addition, up to 15 students will be selected as finalists and will each receive $100.
__________________________________________________________________________________________________________
Money for School - Scholarships, Bursaries & Other Student Awards
_____________________________________________________________________
 Student Assistance Fact Sheet from the Department of Labour and Advanced Education.
http://www.novascotia.ca/studentassistance/highlights/StudAsst_ParentNews.pdf
CanLearn.ca is a government website that has wide variety of information very helpful to high school students heading off for post secondary training.
 Check back for monthy updates at Student Awards, a good place to find scholarships
Parents As Career Coaches information
Apprenticeship Information in Nova Scotia